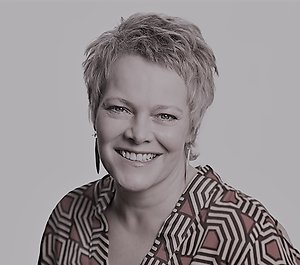 Integrative Counselling and Energy Psychotherapy
Welcome

I am a fully qualified, experienced Integrative counsellor/psychotherapist. Originally based in Oxford, I have now relocated to St Leonards on Sea, East Sussex, but will continue to offer therapy online. This way of working became a necessity during the Covid lockdown, but has actually proved to be very effective for many people. I work with individuals and offer short or long term counselling and coaching. I am also trained in Energy Psychotherapy methods, which provide a deep and gentle way to access and heal trauma and distress that are held in the body. Many of these techniques can be easily learnt to help with managing stress, anxiety and negative thoughts.

I offer a caring and confidential space where you can explore the difficulties you are facing with someone who is trained to listen. I can support you without judging who you are, what you are going through or how you feel.


Fundamental to my approach is the belief that with the right support, we all have the potential to continue to change and grow throughout our lives. And that by understanding ourselves better and taking responsibility for our feelings, we can find greater happiness. Making the decision to come to counselling takes courage but it can also be the first step on a journey of healing, self-discovery and fulfilment.
Professional credentials
I belong to the UKCP (UK Council for Psychotherapy) and have an MA and Advanced Diploma from the Minster Centre, London.

I have completed specialist training in Energy Psychotherapy, bereavement counselling and relationship issues. I am also an experienced coach for people with work-related issues, and enjoy supporting and mentoring clients to face new challenges and achieve their best.

How can counselling help?
All of us will experience periods of emotional pain, distress or dissatisfaction in our lives – this is part of what it means to be human. Normally we are able to cope with these challenges, drawing on our inner resources, or on the support of family and friends.

But sometimes troubling thoughts and emotions can overwhelm us, affecting our ability to enjoy life, and having a negative impact on our health, wellbeing and relationships. We can feel stuck, lost and alone. When this happens, it is sometimes hard, may even seem impossible, to share how we feel with those closest to us, leading to a deeper sense of isolation and helplessness. If this is your experience, then coming to see a counsellor can help.

Some of the issues that bring people to counselling include:

Relationship problems
Loss of meaning or direction in life
Feeling helpless, angry or frustrated
Feeling stuck in unhelpful patterns of behaviour
Life changing events eg motherhood, illness, retirement, bereavement
Anxiety, panic attacks, OCD
Sadness, depression
Self-harm or suicidal thoughts
Unresolved childhood experiences
Trauma - past and present, including PTSD
Eating disorders
Abuse and bullying, whether emotional, physical or sexual

Or you may simply want to understand yourself better in order to enhance your wellbeing and live your life more fully.

My counselling practice
My counselling practice is now based in St Leonards on Sea, East Sussex, and I'm mostly seeing clients online, but am happy to discuss the possibility of working face to face for longer term work.

Getting in touch
If you are considering counselling for the first time you may be unsure of your needs or what to expect. Please feel free to get in touch with me by phone or email to talk in confidence about your situation and discuss the next steps. You can contact me on 07810 750785 or click on the links on the right-hand side of this page.



Fees
INDIVIDUAL THERAPY
£70 for a 60 minute session. A reduced rate is available for those on a low income.

COACHING & MENTORING
£70 for a 60 minute session.